The Easiest Way to Make Butter Coffee
I recently established a very simple way to make butter coffee, so I would like to share it in this article. Basically, you just need a tall mug cup and a creamer.
What you need
Tall Mug Cup
You need to have Tall height mug cup not to spill during mixing coffee and butter using creamer. FYI, I am using a mug cup which have 12cm height.
Creamer
Any Creamer is OK. I am using a cheap $15 one. Unlike a mixer, there is no washing time😎
The Recipe
1. Put one tablespoon of Butter and favorite Coffee into the
Creamer for a while (1 minutes or so)
2. Mix it using the
3. Drink!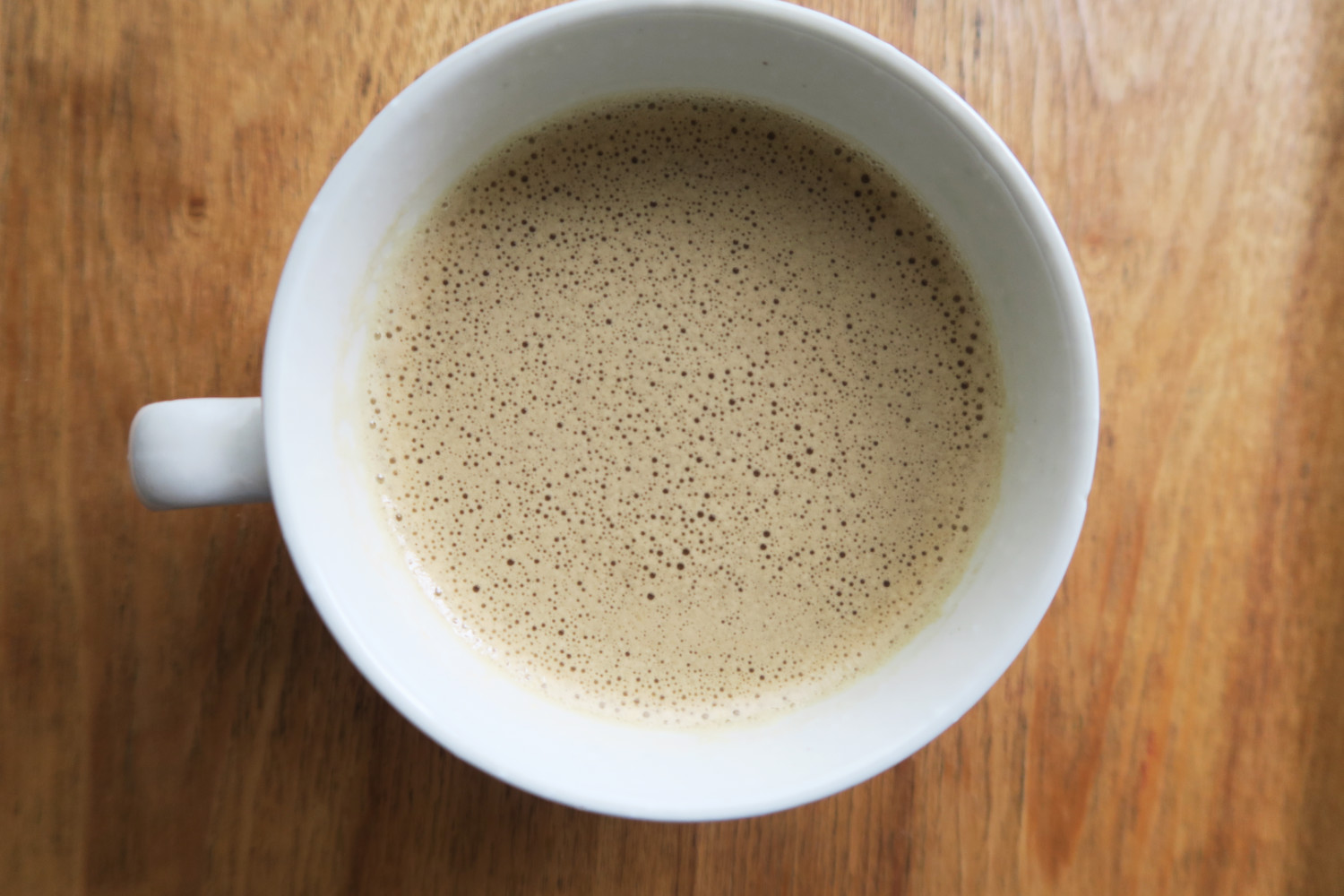 See? It is super easy! If you like this recipe, please try 👍
Tips
I think bitter coffee is better for butter coffee
Grass-fed butter contains 5 times as much omega-3 fatty acids as normal one
You can add cinnamon, if you like the smell
MCT oil may produce laxative effects but good source of fat
Egg🥚yolk is also option to add
---